CASPER, Wyo – Three other historic World War II crash sites located in Natrona and Converse counties will be marked with commemorative granite plaques, and the crew member who perished The Wyoming Army National Guard honors, according to Wyoming Veterans Memorial Museum board member Mark Milliken.
More than 18,000 B-17 and B-24 bomber crew members were trained for overseas missions from the construction of Casper Army Air Force Base in 1942 until it was decommissioned in the end of World War II. There were also 90 accidents, killing 135 service members, according to Milliken. The base was located on the site of the present Casper-Natrona County International Airport.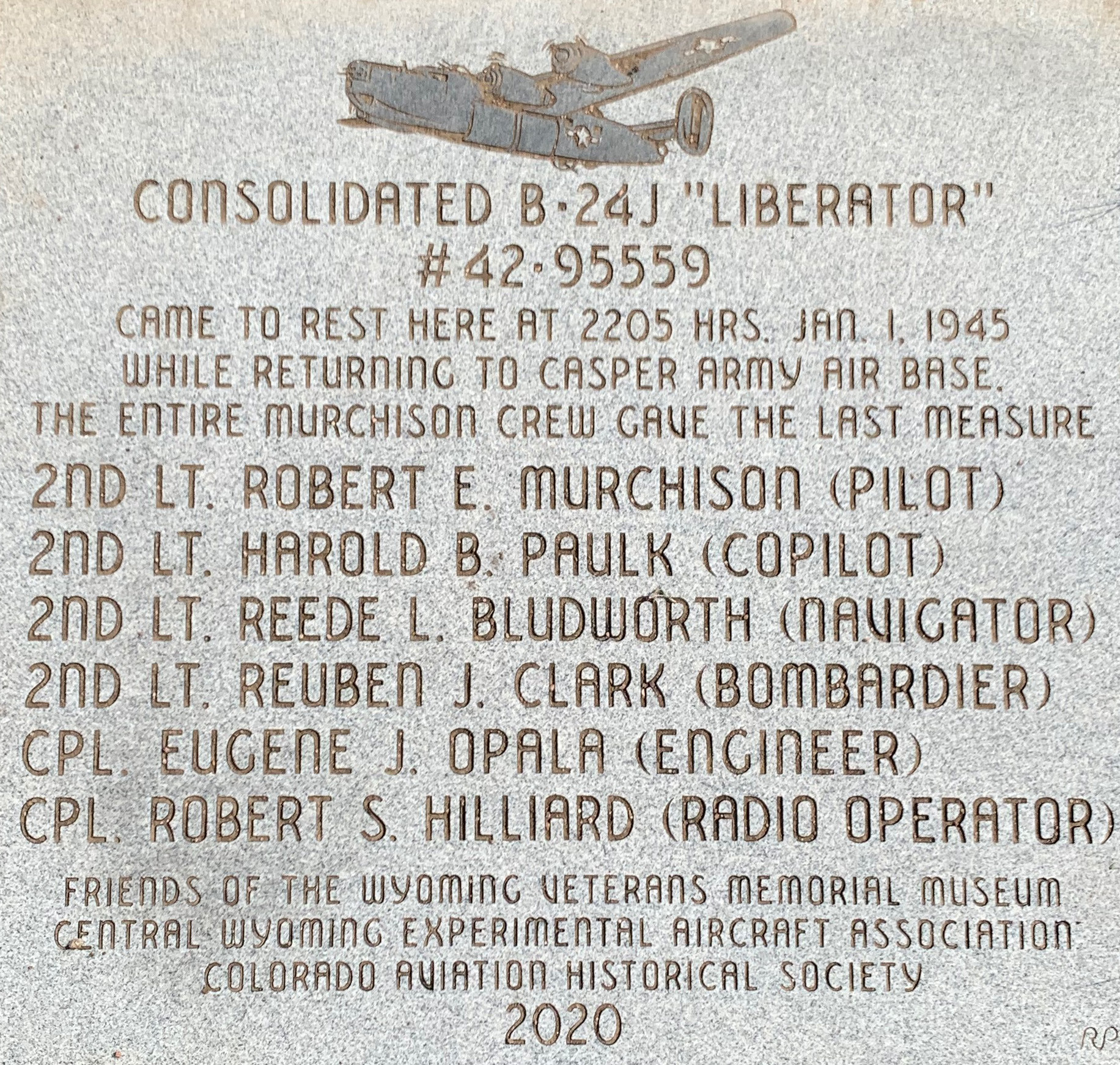 "Training was a tough business in World War II," Milliken said. Crews learned to fly with rudimentary navigational equipment in the state's winter storms, high winds, and mountainous terrain.
"Pilots got lost or disoriented, or their wings iced up and weren't able to deal with the weather in the Rockies, which happens very quickly," Milliken said. "Many of them [crash] sites, you look at the pilots record and they've only had six hours of training. And here they fly at night in a blizzard.
As wrecks were initially cleared by the military, many sites have so far been lost to history, their approximate locations recorded in lore, rumors and old photographs, unknown even to landowners.
"Generations change, ranches are passed on to new generations, and no one says anything. Nobody is passing on any information," Milliken said.
Milliken, in conjunction with the nonprofit branch of the Veterans Museum and the Colorado Aviation Historical Society, identified four sites, a task that required extensive research, analysis of topographic features in available photographs, aerial photographs, and hikes.
A site was discovered in the summer of 2020 near Bates Hole in Shirley Basin south of Casper. Flying through a blizzard back to base on January 1, 1945, the B-24J descended too soon, hitting a plateau and sliding 1,300 feet into Bates Creek, killing six people, Milliken said.
Last summer, the Wyoming National Guard held a full service ceremony dedicating the site, the granite marker paid for by donations from citizens. 19 members of the pilot's and co-pilot's extended family were present.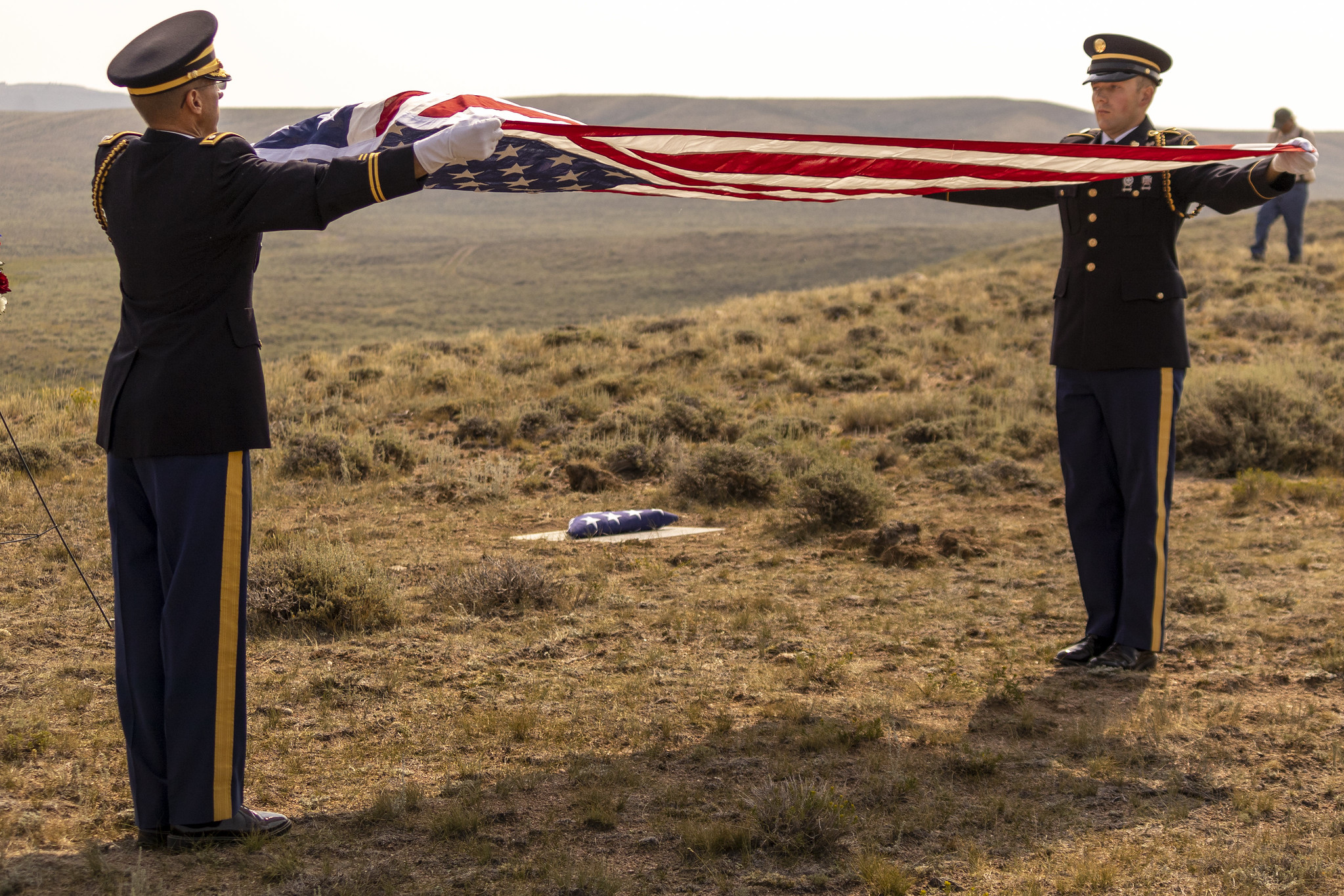 Now, markers will be placed at three more crash sites, thanks to a donation from Rocky Mountain Power, Milliken said. In July this year, a dedication ceremony is planned for a site between Glenrock and Douglas, where a B-17 crash killed 10 servicemen on February 23, 1943.
Another site was found in 2021 on Casper Mountain near Micro Road. Nine perished in a crash late on the night of June 17, 1944. Again, the pilots had descended too quickly, Milliken said. Dedication is scheduled for 2023. Friends are looking for living relatives to attend service dedications.
Another crash site was recently identified on private land in Mills, where nine men were killed in a B-24, Milliken said.
"All of a sudden we're letting people know they have a loved one here, and a lot of these people didn't even know they had a loved one in the war, let alone killed," Milliken said. .
Milliken himself served in the Air Force during the Vietnam era as an air cargo specialist, often bringing the caskets of deceased servicemen home.
"Some of them were heavy. Some of them, you could tell there was just a coffin, not much else. Everything they had, they gave back to the parents.
Milliken said he felt a connection to the men who died in the airbase crashes. Pieces of them remain at the crash site, as well as fragments of aircraft debris.
"We believe these are sacred archaeological burial sites."