After the success of the first edition, the World Rookie Tour Skateboard returns to Modena
the appointment is from September 16 to 18!
Modena is set to host for the second consecutive year, a stop on the World Rookie Tour Skateboard, the tour designed to give aspiring pro-skateboarders the chance to break onto the international scene. In fact, on September 18, the best skaters from the Italian and international scene will compete at the Rock & Ride Skateparkthe largest indoor park in Emilia-Romagna.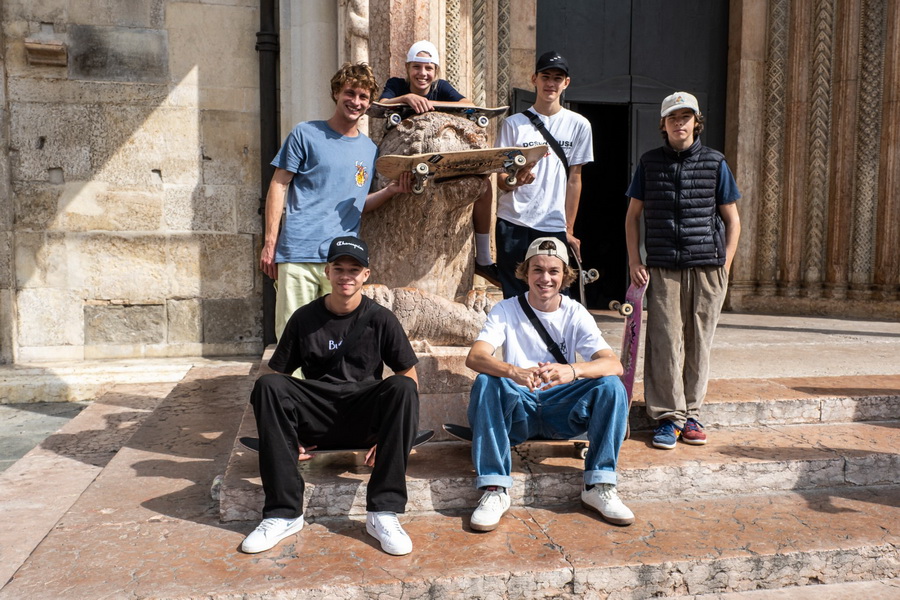 As in WRT tradition, the winner of the Modena Rookie Fest will be rewarded with an incredible prize money: an all-inclusive invitation for the Skateboard Rookie World Finals scheduled in Innsbruck, Austria, and many other prizes made available by event sponsors including DC, TSG, Jail Jam, SKIPASS, Blue Tomato and SurfToLive.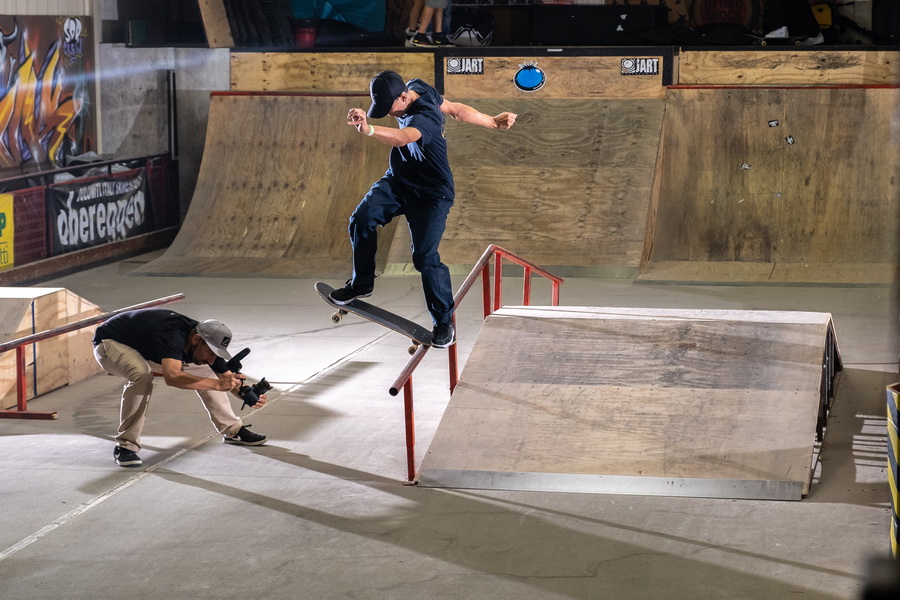 "World Rookie Tour events aren't just skateboard competitions. WRT includes lifestyle activities, artistic workshops, skateboard lessons and a guided tour of the historic center of Modena and in the Enzo Ferrari House Museum" Marco Sampaoli, co-founder of the World Rookie Tour and the Rock & Ride skatepark in Modena.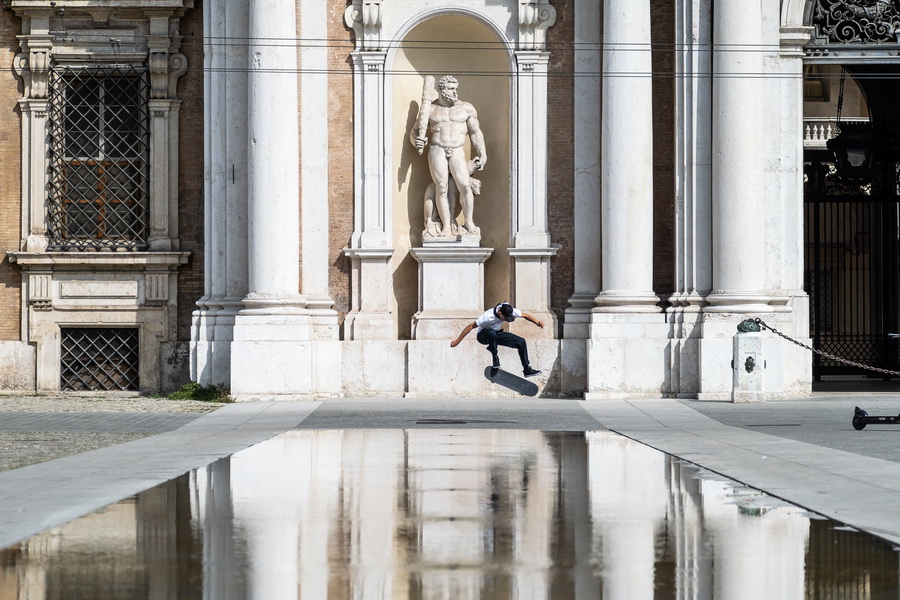 In addition, all skaters who reach the podium in Modena, for each category, will qualify for the World Rookie Skateboard Finals 2022 which will take place from September 30 to October 2, 2022 in Austria. Here, important wildcards for the Rookie World Champion Skateboard will be rewarded: an invitation to the legendary Single Session 2023and 12 invitations for the Mystic Cup 2023!
"In addition to having the best professional skaters from around the world at our event, we have always focused on new talent. For example, Madars Apse was 13 when he competed and is now an international pro. We can say that Simple Session is a real launching pad for talented young skaters! » Jarmo Kangro, co-manager of Simple Session skateboarding, partner event of the World Rookie Tour and one of the most important European contests.
From the streets to the best international stages: don't miss this opportunity!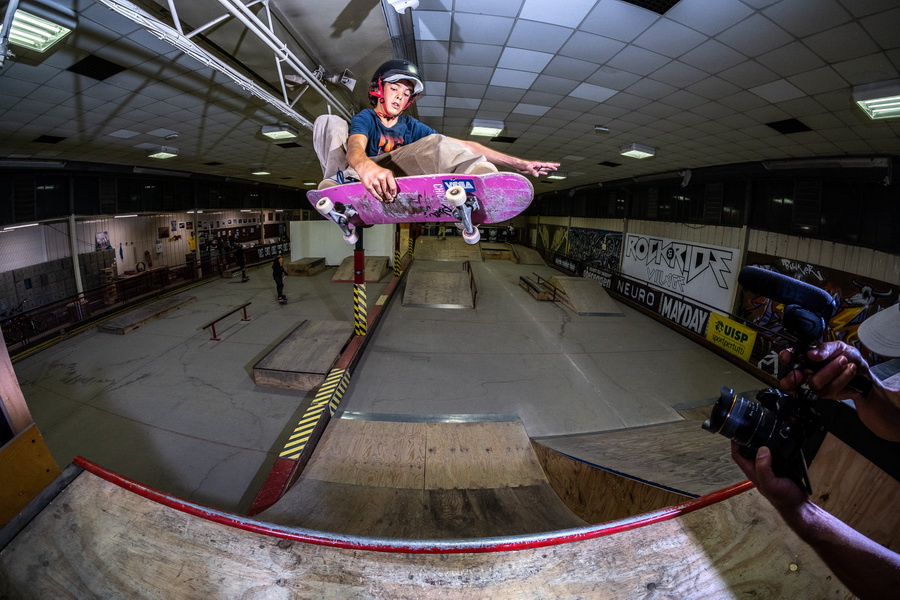 You can fill out the pre-registration form here: forms.gle/r9hzYG36WhV2TZqAA
Registration must be finalized on race day.
Not sure what to expect from the World Rookie Tour? !
Here you can see how the last edition went: vimeo.com/618858279
REMARK:
– Modena Rookie Fest is for Rookies only under 19 (born from January 1, 2003 to December 31, 2006) and for Grom (born from January 1, 2007), boys and girls.
– The cost of registration is €15 for those who have pre-registered online and €20 on site (each participant will receive a race pack containing goodies offered by our sponsors: TSG, DC, Blue Tomato, Jail Jam.
MODENA RECRUITMENT FEST 2022 – PROGRAM
friday september 16
– 7:00 p.m. – 9:00 p.m. free training at Rock&Ride Skatepark, via Dei Lancillotto 10, Modena
Saturday September 17
– 10.00 – 12.00 guided tour of the historic center of Modena
– 10:00 a.m. – 1:00 p.m. "Meet&skate" skate initiation courses at the Rock&Ride Skatepark
– 10.00 – 13.00 artistic-creative workshop on the customization of skateboard decks
– 4:00 p.m. – 7:00 p.m. "downtown showdown" Skate & BMX demo and competition for the best trick at Parco Novi Sad
– 16.00 – 19.00 hip hop and break dance demo by "Centro La Fenice" at Parco Novi Sad
Sunday September 18 – race day
– 11.00 – 15.00 registration and official World Rookie Tour training at the Rock&Ride Skatepark
– 16.00 – 18.00 qualifications
– 19.00 – 20.00 finals and prize giving
The program and times may vary depending on the number of registered athletes.
Information:
Marco Sampaoli
Email: [email protected]
Telephone: 0039.059.9783397 or 0039.340.3285569
Photo credits: Federico Romanello

Post views:
30