Holocaust Survivor Speaks on ASU Campus: Peter Feigl, One of the Children in Le Chambon, on Fleeing the Nazis, Documenting His Struggles with Journal Keeping and Photographs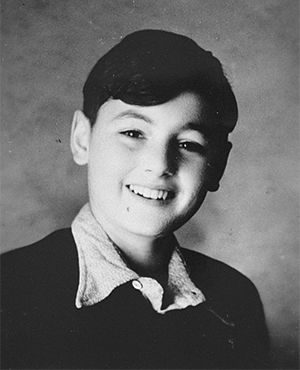 Appalachian State University's Center for Judaic, Holocaust, and Peace Studies invites the public to a presentation by Peter Feigl, a child Holocaust survivor who hid in southern France and was one of more than 3 500 Jewish children rescued in and around Le Chambon sur Lignon. Feigl documented his struggles in a diary and with photographs. His talk will be held at Grandview Ballroom, North End Zone Building at Kidd Brewer Stadium, 135 Jack Branch Drive, ASU campus on Tuesday, July 26. The conference will begin at 7:00 p.m. The event is part of the twentieth anniversary of the Martin and Doris Rosen Summer Symposium on Film and Photography During and After the Holocaust.
Peter Feigl was born on March 1, 1929 in Berlin, Germany. He was the only child of Ernst and Agnes Bornstein Feigl, non-practicing Jews, who moved to Vienna in 1937. His father, a mechanical engineer, worked for a multinational that sold automotive equipment throughout Europe, while his mother stayed home to raise Peter in an upper-middle-class environment. Once transferred to the Austrian capital, Peter was baptized into the Catholic Church in the hope that he would be safe from anti-Semitism. When Nazi Germany annexed Austria in March 1938, the family fled west. Along with his mother and grandmother, Peter was detained as an enemy alien by French authorities after the start of the German invasion in May 1940. They were released after the French defeat. With the help of local nuns, they settled in Auch, west of Toulouse, in Vichy France. In the summer of 1942, the Vichy government under Marshal Pétain rounded up the Jews that the Germans were deporting to the East. At the end of August, Peter's parents were arrested. The Germans deported them to Auschwitz, where they were murdered within a month. Peter, who had been away from his parents at a Quaker summer camp, was sent to the predominantly Protestant village of Le Chambon sur Lignon. He was one of approximately 3,500 Jews hiding and sheltering in and around the village. With false papers, Peter became a boarder in a high school in Figeac, France. During these months he took countless photographs capturing his experiences and struggles.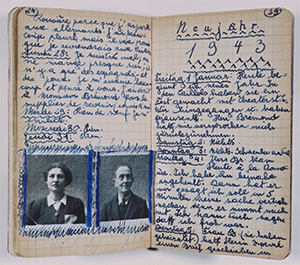 In May 1944, the Germans attacked Figeac. Peter escaped, reaching and crossing the Swiss border with the help of the Jewish resistance. He immigrated to the United States in July 1946, where he pursued a private sector career in international aircraft sales. He also served five years as a senior negotiator in the Office of the Secretary of Defense. After his retirement, he became a volunteer at the United States Holocaust Memorial Museum.
For more information, please contact the Center for Judiac, Holocaust and Peace Studies at 828.262.2311 or [email protected] It is a hybrid program. Zoom access link is coming soon.