For 200 years, it has been the resting place of more than 13,000 people. Receiving its first burial in 1921, and now surrounded on almost every flank by modern buildings, the Liverpool Pioneers Memorial Park continues to tell the tale of one of Sydney's oldest suburbs.
Inside the park is the body of William Francis King, known in Liverpool as the Flying Pieman.
"He was selling pies in Hyde Park and
Sydney
Harbor, then he ran the coaches and ferries on foot, to Parramatta and Liverpool, "says Tony Nolan, curator of the Notables and New Discoveries exhibition at the Liverpool Regional Museum.
The exhibit features a collection of photographs of tombstones from the Memorial Park, as well as the stories of those below.
The Flying Pieman would sadly die inside Liverpool's Asylum for Crippled and Deprived Men, whose original copper dome still hovers above the modern TAFE today. The Pieman buried in the grave of a poor man.
Its place in the exhibition is a black and white photo of mown grass.
"Are there a lot of poor people's graves there?" " I am looking that up.
"We are aware of a few hundred poor people's graves, but we believe there are actually more," Nolan said.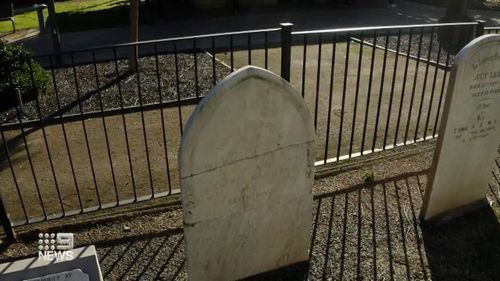 Graves continue to tell stories, thanks to new research, like the train signal at Cess Colless's grave.
"His father was actually the station master, and the local Masonic Lodge raised funds to erect this monument," says Nolan.
"Cess was a young man, who died in a train crash."
The details of the tombstone can say a lot.
"The symbolism behind the stonemason's work often has another written story," says Nolan.
Lucy Leane's gravestone would lead to her story of the Dharug woman's fierce determination to fight for her country in the early to mid-1800s.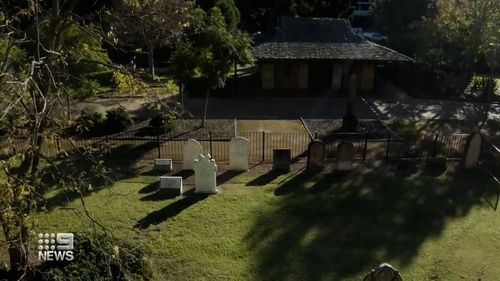 "Lucy Leane was a successful farmer and activist, who asked for her land to be returned to her," Nolan said.
"Memorial Park is home to an eclectic mix of important figures, who laid the foundation for Liverpool.
Notables and New Discoveries is now on display at the Liverpool Regional Museum.
If you feel like it, you can always stroll through the heart of Liverpool to find the park yourself, where history is always in plain sight.